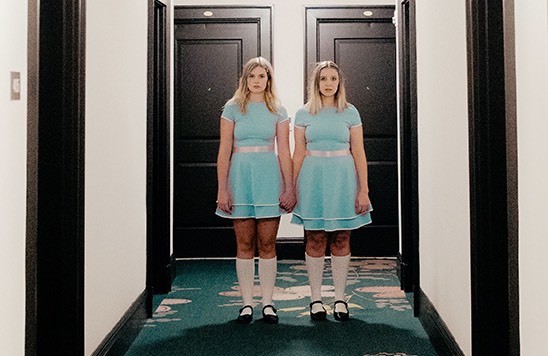 A Stanley Kubrick Inspired Experience
Here's Johnny!
So here's the deal: we slip you a bottle of bourbon, a glass and some ice. You make it through the night in room 237. You can handle that, can't you?
By Popular Demand, now extended for stays through 11/30! New bookings will include (2) tickets to Dr. Sleep at The Plaza Theatre.
Here's Johnny Experience Includes:
Special accommodations in room 237 for $237/night
Bottle of

Jack Daniels

with rocks glass and ice
Check Availability
Need more reasons to stay?
offers

Where it's at.
Perched upon the crest of historic Ponce De Leon Avenue, Hotel Clermont is convenient to many a good adventure in Atlanta. Explore and conquer.

Here to please.
We're happy to point you in the direction of good fun or, perhaps, to indulge you. We'll advise and serve, as needed.

Stay thirsty. Eat well.
From Tiny Lou's, for divine French-American eats, to the lobby bar, with its eclectic offerings, to the rooftop, where spirits and snacks come with skyline views.

Anything Goes. Everyone's Welcome.
Since 1924, host to many a character and event (most good, some bad, all interesting), Hotel Clermont was and still is a communal melting pot... a den of good fun.