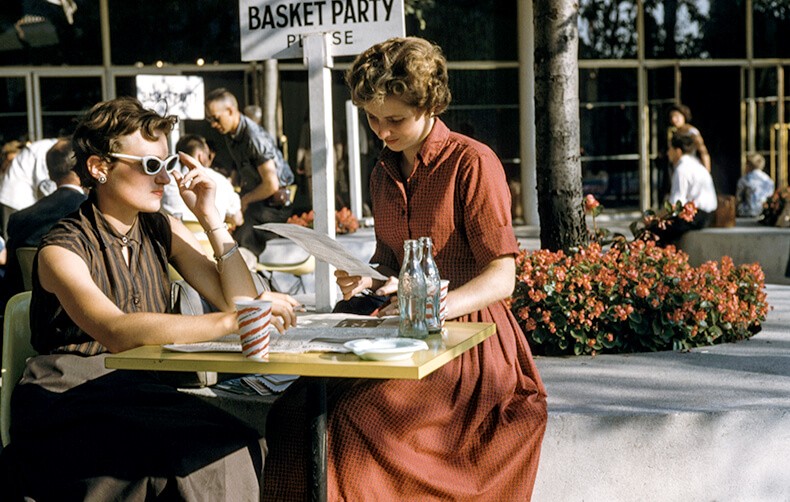 Eat & Drink at Hotel Clermont
A great meal should make you feel just a little insane, like new love or a sleepless night… exhausted, but happy. You'll find that feeling here, at the café, in Tiny Lou's, or on the rooftop. We feel it, too.
Tiny Lou's

A swinging French-American brasserie with Southern accents, the menu of Tiny Lou's is reminiscent of what one might cook for a lover. This isn't just comfort food. It's restorative food—life-affirming, therapeutic, and good-tasting.

Dinner
Sunday–Thursday | 5pm - 10pm
Friday & Saturday | 5pm - 11pm

Brunch
Saturday & Sunday | 10:30am - 2:30pm

Late Night Menu (served in The Lobby Bar)
Sunday-Thursday | 4pm - 11pm
Friday & Saturday | 4pm - 12am

The Rooftop

The finest of the finer things: astroturf, street food, frosé in the summer, hot toddies in the fall. The romance of being on a roof, anywhere, but especially here… with its skyline views for days, the neon glowing, the social warriors out to wash down what it is that ails or inspires them. This is your license to indulge and howl at the moon.

Thursday: 4pm - 12am
Friday: 4pm - 1am
Saturday: 12pm - 1am
Sunday: 12pm - 12am
CLOSED FOR WINTER: Monday - Wednesday

The Lobby Bar

A haven to some… find a nook and make it yours. A social respite to others… belly up to the bar and make friendly with the bar keep. The Lobby Bar prides itself on its bourbon-centric capabilities but can offer you any liquid panacea to while away your time. Late night bites available from Tiny Lou's.

Sunday - Thursday: 4pm - 11pm
Friday - Saturday: 4pm - 12am
Sat: Brunch 10:30am - 2:30pm, 5pm - 2am
Sun: Brunch 10:30am - 2:30pm, 4pm - 12am

Café Clermont

Incandescent, life-affirming Revelator coffee within stumbling distance. A perfect pocket where croissants are currency. Stay as long as you like or grab it all to go.

Everyday: 6:30am - 3pm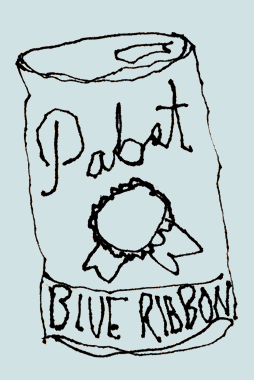 "Anybody don't like this life is crazy."
— Manuel Maloof